Get Started
Thank you for being a valued client of Oak Helm Partners.
Our hours are returning to our regular 9:00am-5:00pm, although our lobby will continued to be closed to the public at this time.
Regarding payments, our lobby is closed to the public. You can still make payments at our office by placing them in the secured drop box to the left of our front door. We have left envelopes at the bottom of the stairs for your convenience should you need to write your name, address or any other important information for us to process your payment. At this time, we are unable to give change for cash payments. We strongly encourage you to mail your payment or sign up for ACH. Payments will be applied to the day they are dropped off, please ring the doorbell once you place a payment in the drop box. You will still receive your receipt through email.
During business hours, we are here to answer questions and help out at 563-326-6401. After hours, if you need assistance or have any general questions, you may call or text 563-529-8179. If you have any maintenance concerns, please give Eric a call at 563-676-0636. If you have any questions regarding any of our properties, you may give Ben a call at 563-528-4019. We are closely monitoring the situation here in Iowa and Illinois and will update our policies as the need arises. If we have any updates, we will post them. Stay healthy and thank you for being the heart of our business!
Click here to download and print our application. Applications may be submitted via mail or in person to Oak Helm Partners.
Open Application

+
WHO WE WORK WITH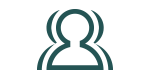 First Time Home Buyers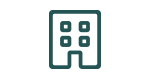 Potential Renters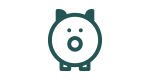 People Who Don't Qualify for Conventional Loans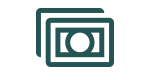 Investors Interested in Properties
Our Mission.
Over the past 50 years, Oak Helm Partners has provided affordable housing for thousands of Quad City families. We are the flexible financing experts in the Quad City area. We can help you get the perfect home for you and your family with low down payments and a fast approval process. Oak Helm Partners is the largest tax sale investor located in the state of Iowa.

---
Helped

150+ families and individuals
Our Saving Grace
We have rented our home from Oak Helm Partners for almost three years now. They are such a friendly group of people to know, very personable. It's comforting to know that if any problems arise it would be addressed right away, even during non-business hours. This is a home that we can see ourselves staying in for a long time.