4/12/2021 Phone Update
Our phone system is down and will not be back in operation until 4/15/2021. Please call 563-529-8179, 563-528-4019, or 563-676-0636 if you need to reach the office or have any property questions. Thank you for your understanding!
Get Started
Click here to download and print our application. Applications may be submitted via mail or in-person to Oak Helm Partners.
Open Application

+
WHO WE WORK WITH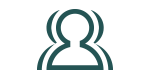 First Time Home Buyers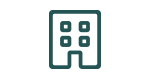 Potential Renters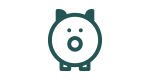 People Who Don't Qualify for Conventional Loans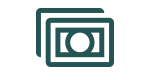 Investors Interested in Properties
Our Mission.
Over the past 50 years, Oak Helm Partners has provided affordable housing for thousands of Quad City families. We are the flexible financing experts in the Quad City area. We can help you get the perfect home for you and your family with low down payments and a fast approval process. Oak Helm Partners is the largest tax sale investor located in the state of Iowa.

---
Helped

150+ families and individuals
They are very considerate and understanding.
My name is Melvyn Walton and I bought a home from Oak Helm in 1997. I've had an awesome experience with them. They are very considerate and understanding." -Melvyn and Sandra Walton